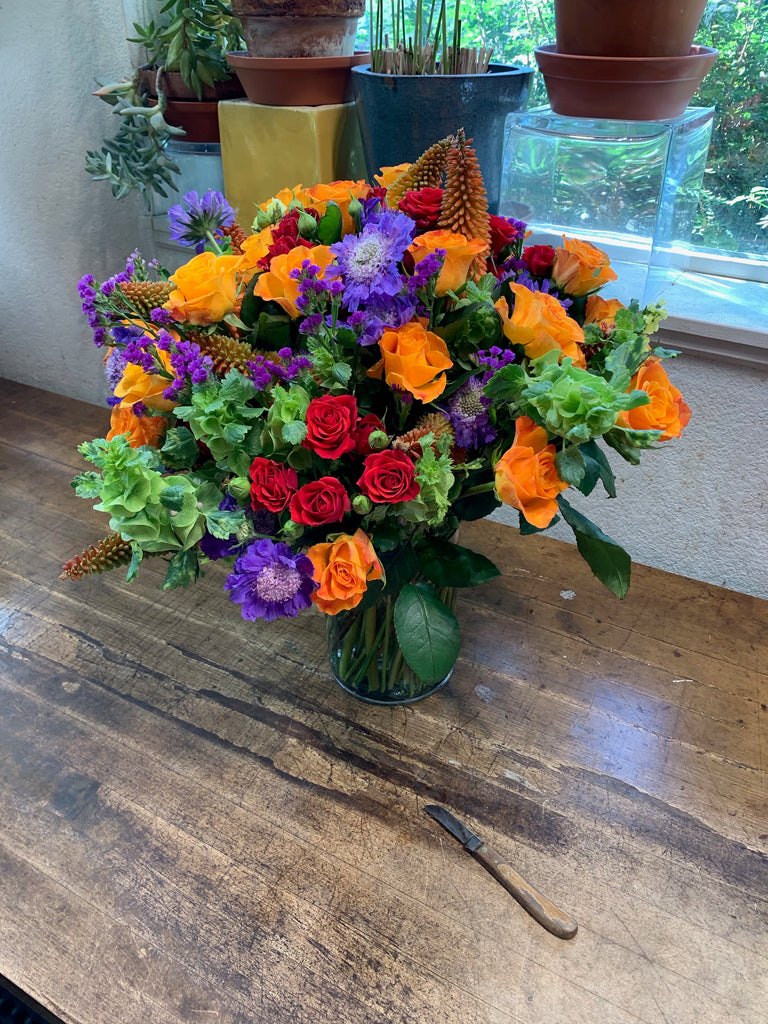 More Flowers Above and Beyond
This arrangement is for You and More Flowers to go ABOVE AND BEYOND!!  We would love to talk to you about this arrangement, so please don't hesitate to add some comments in the special instructions box!  Obviously, you can leave it to us to make it a super extravagant display of the best of the best flowers in house.
Photos shown are just to give you an idea of our style, and not meant to be selected.
You might also consider: