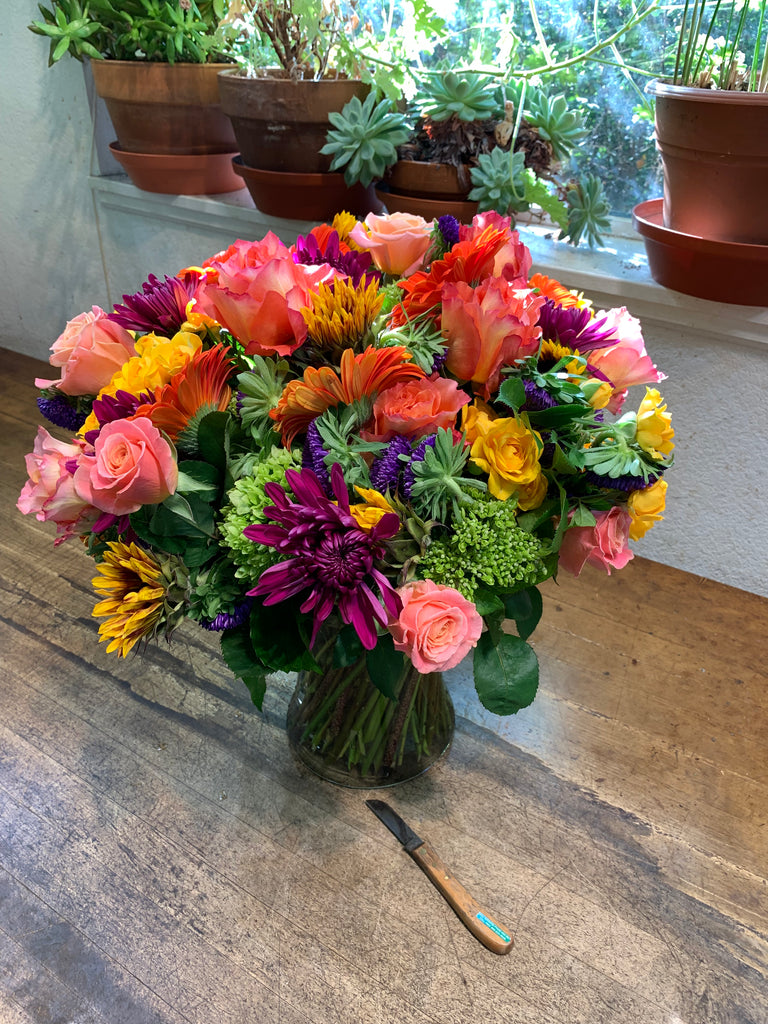 More More More Flowers Arrangement
This arrangement is top of the line!  Our best flowers displayed in a grand way!  An opportunity for us to show off, and make you look like a star.  Please let us know if you have any special requests, and we will do our very best to make it happen.
Photos shown are just to give you an idea of our style, and not meant to be selected.
You might also consider: