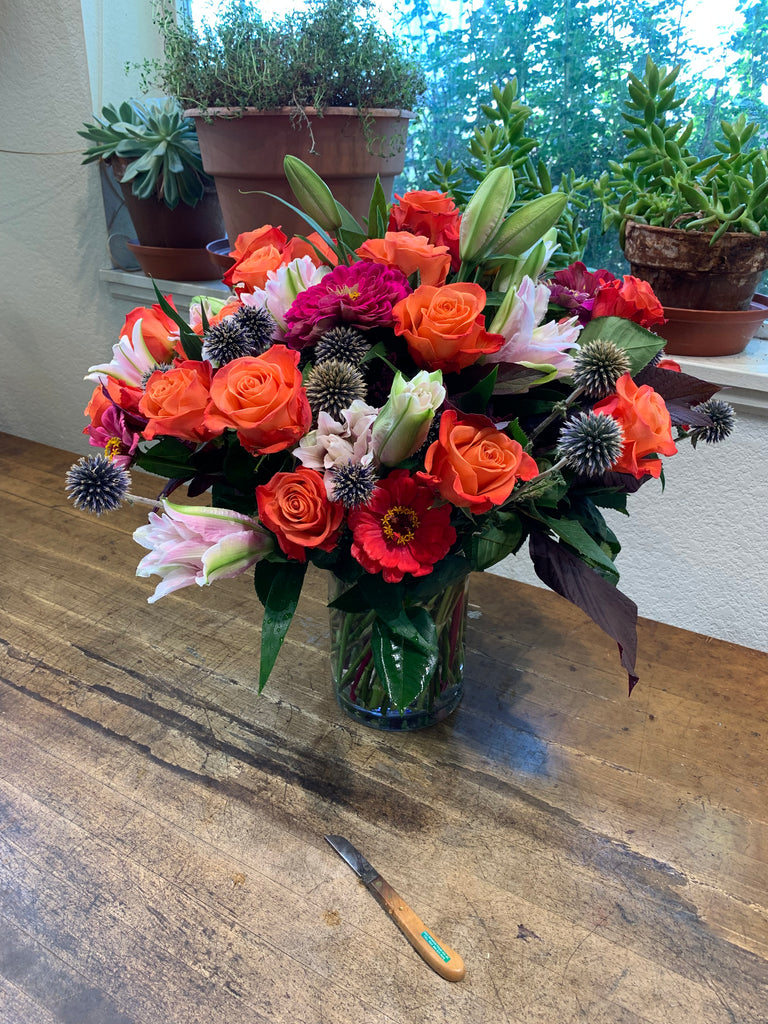 "More" More Flowers Arrangement
This is a large cut flower arrangement, using the cherry pick of the current shop selection, and often including exotic and tropical flowers. This one will have the recipient in awe!
Photos shown are just to give you an idea of our style, and not meant to be selected.
You might also consider: